Copper Wrapped Angel Phantom Quartz
$

45.00 -

$

65.00
Sold out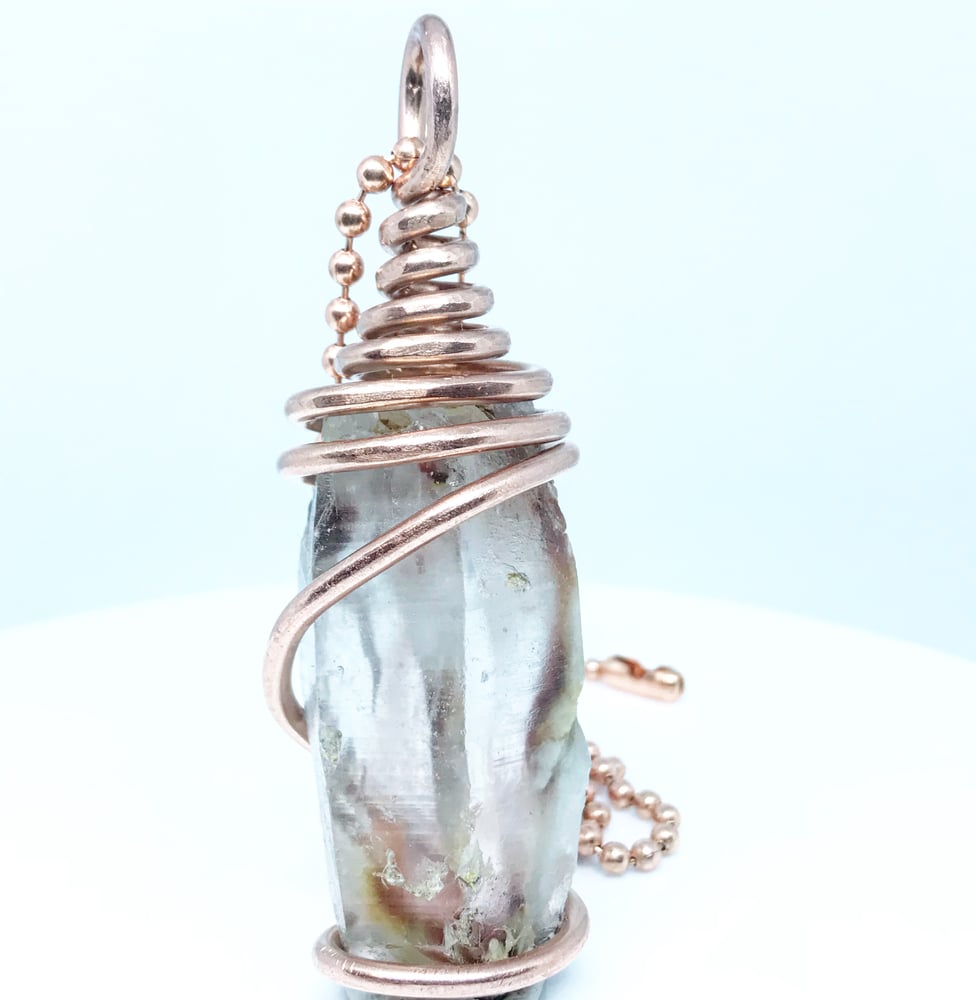 |Solid Copper|
|10 Gauge Thick ⭕ 3.57mm|
|Handcrafted|NOT MADE IN CHINA|
|No machine duplicates|
➖
|Natural Technology|Crystal Technology|
|Subconscious Programming Deflectors|
|Biofield Protection|Alchemy Tools|
Each piece made specifically for you
LINK IN BIO
➖
Every Crystal is Unique! You'll Receive One Similar to the Photographs pictured above.
➖
Amphibole Phantom Quartz is also known as Angel Phantom Quartz. A Phantom is a crystal or mineral deposit within a crystal. Phantoms are formed when the growth of a crystal has been interrupted and then begins to grow again.
Angel Phantom Quartz Crystals have inclusions, mostly consisting of (yellow) Limonite, (red) Hematite, (white) Kaolinite, and (pink) Lithium. This Quartz is from Bahia, Brazil
These crystals bring peace, harmony and serenity through surety. They breed a strong sense of confidence within oneself – confidence in ones decisions, confidence to take on the unknown and new projects.
Amphibole Quartz is very, very effective when working with lung related issues – especially in elixir form. This crystal is a very serious cleanser – of pollutants, toxicity and negative thought patterns. It is a manifestation crystal extraordinaire.
Amphibole Quartz is an exceptional crystal to use for lucid dreaming, especially when used in conjunction with an elixir made from the same crystal. Place the crystal beside your bed head or under your pillow and prepare to have peaceful, restful sleep with very informative dreams!
➖