Fully Wrapped Black Tourmaline and Mexican Fire Opal Ankh
$

100.00 -

$

145.00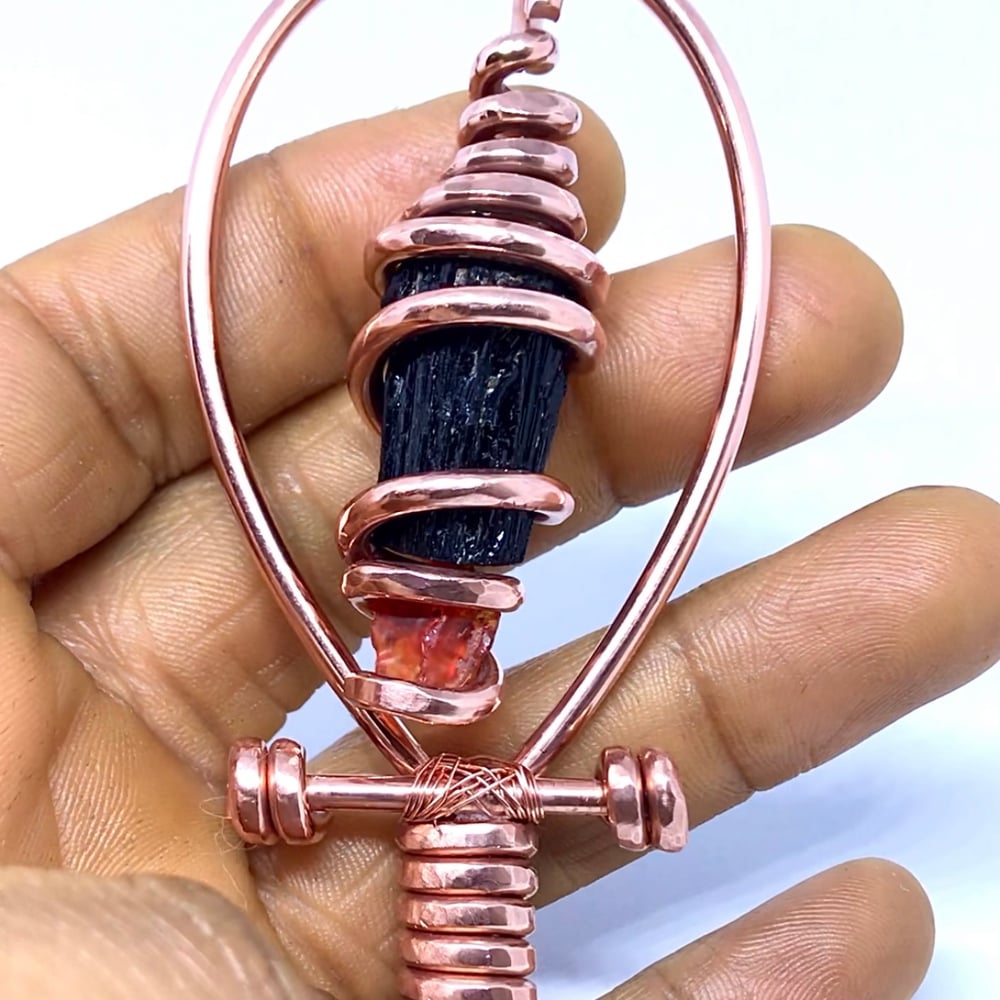 |-3.5"-4" Ankh length|
|10 Gauge Thick ⭕ 3.57mm|
||Handcrafted|Hand Wrapped|
|No machine duplicates|
|Natural Technology|Crystal Technology|
|Subconscious Programming Deflectors|
|Biofield Protection|Alchemy Tools|
Each piece made specifically for you
Every Crystal is Unique! You'll Receive One Similar to the Photographs pictured above.
Tourmaline is a trigonal Crystal
With sources in Sri Lanka, #Africa, #Australia #Afghanistan #Italy #Germany #Madagascar
Tourmaline corresponds to the earth chakra and protects all of the chakras
#Libra #Capricorn Crystal
Tourmaline is piezoelectric, meaning that it generates electricity under pressure and pyroelectric, generating electricity with heat.
Tourmaline is beneficial for plants when buried in soil encourages growth.
Tourmaline purifies and transforms dense energy into a lighter vibration.
Tourmaline grounds spiritual energy balances chakras and the aura
When worn tourmaline forms a protective shield. Tourmaline is also a powerful mental healer balancing right and left hemispheres of the brain.
Transmutes negative thought patterns into positive ones.
BLACK TOURMALINE
Is the most effective blocker of curses, psychic attack, and ill-wishing.
It protects against cellphone emanations, electromagnetic disturbance, radiation, and negative energies of all kinds.
WEAR AS A NECKLACE
place between yourself and source of electromagnetics
Points should face out from the body to draw off negative energy and clear blockages. Our pieces point the energy down in a spiral with the copper so it is grounded and not pointed to others.
Tourmaline can be placed around the house or open space for protection on all levels
Black Tourmaline grounds energy and increases physical vitality, disperses tension and stress.