Herkimer Diamond Open Crystal Ring
$

75.00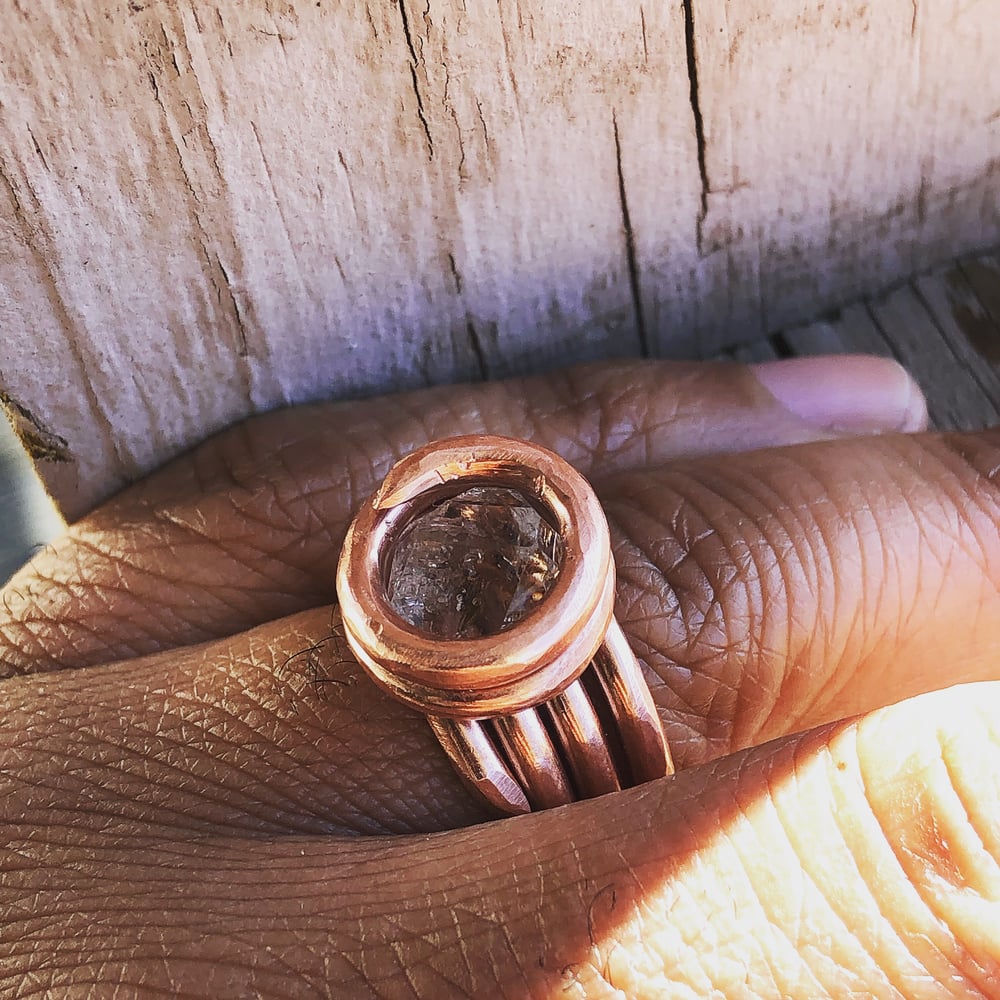 Herkimer Diamond
|Solid Copper|
|Handcrafted|
|No machine duplicates|
|10 gauge wire thickness ⭕ 3.57mm|
|Natural Technology|Crystal Technology|
Each piece made specifically for you
Every Crystal is Unique! You'll Receive One Similar to the Photographs pictured above.
Herkimer Diamond is of the trigonal Crystal system
Purifies all chakras with special attention to third eye and earth chakra
For #Sagittarius
HD helps with core soul healing.
Creates a powerful soul shield when getting into spiritual work
Powerful attunement Crystal
Stimulates metaphysical abilities
Links you with higher dimensional guidance
Helps with dream recall
Helps with transformation and activating one's light body
Mental Information can be stored into the HD and easily programmable.
HERKIMER DIAMOND IS ONE OF THE STRONGEST CRYSTALS FOR CLEARING ELECTROMAGNETIC POLLUTION OR RADIOACTIVITY.
Can be used to grid the your house, room, or bed.
WEARING THIS COMBO SHIELDS YOU FROM ELECTROMAGNETIC SMOG
HIGH VIBRATION STONE
BENEFICIAL FOR
inner vision
Telepathy
Stress
Detoxification
Corrects DNA
Protects from geopathic stress
Basically cut the top of the crystal hive ring off and you have the open hive ring.
Instead of a more focused energy you get from the shape of the crystal hive ring, we believe the open crystal hive ring shape creates an energy pattern similar to dropping a stone in a puddle of water resulting in the 360 ripple effect.
This ring gives us more high end crystal options s well, ask away for any crystal you want