Pure Silver Wrapped Rainbow Aura Quartz
$

115.00 -

$

200.00
Sold out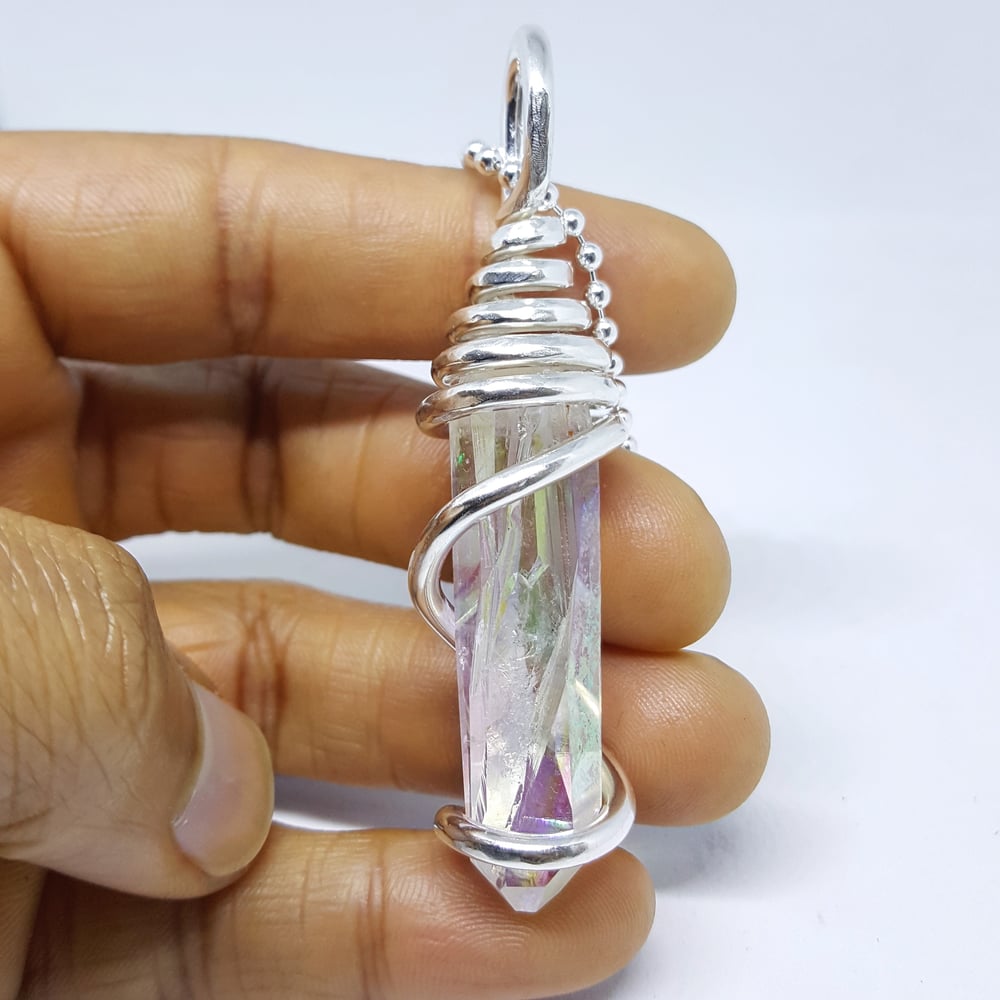 |Solid .999 Fine (PURE Silver)|
|10 Gauge Thick ⭕ 3.57mm|
||Handcrafted|NOT MADE IN CHINA |
|No machine duplicates|
|Natural Technology|Crystal Technology|
|Subconscious Programming Deflectors|
|Biofield Protection|Alchemy Tools|
Each piece made specifically for you
➖
Every Crystal is Unique! You'll Receive One Similar to the Photographs pictured above
➖
Rainbow Aura Quartz
Of the Trigonal crystal system
For the heart chakra, 7th chakra, Etheric (8th-14th)
Beneficial for those who are going through stressful or otherwise negative situations.
Stone of attunement to beauty
Helps with insight into one's spiritual purpose
Helps with channeling higher knowledge
Cleanses the aura 
Rainbow Aura is created when Clear quartz crystals are super-heated in a vacuum and infused with vaporized Silver & Platinum.  These precious metals condense onto the surface of the quartz crystal to form a permanent bond with the lattice of the quartz.  By combining the vibrations of Quartz with Silver and Platinum, a synthesis of unique vibrations is created.