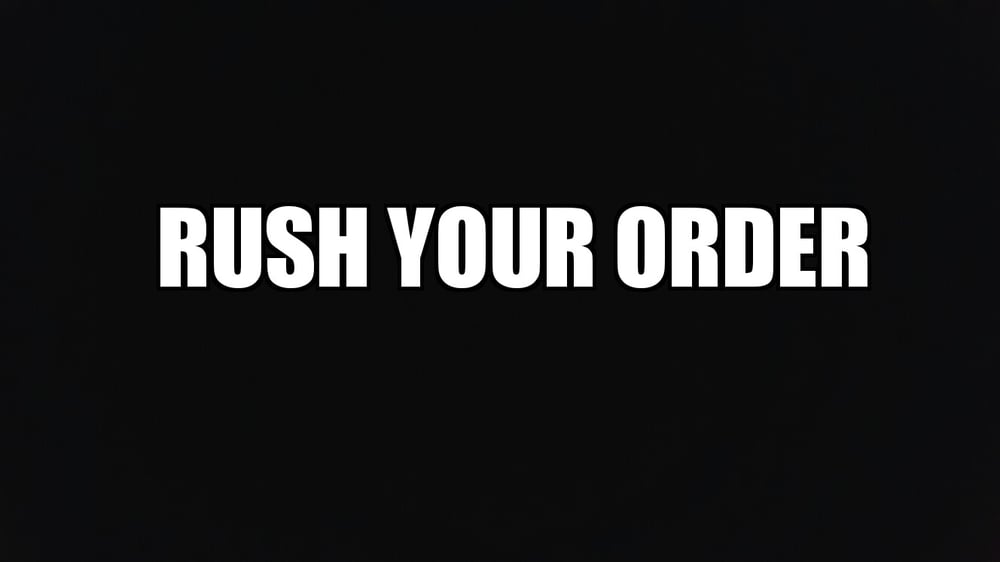 Pieces are handmade per order and can normally take up to a minimum of 10 business days to complete(COVID-19 shutdown has increased this for 2020). However orders can take longer as they are handmade by one person. If you have not received an email with shipping info within 10 business days your order is either in queue or still being created. Items are shipped standard usps.
Orders are made in batches of 10-20 orders a day. Once completed the finished pieces are assigned to their purchasers and shipped out. You will receive a shipping email with a tracking number. If your tracking information shows no movement it is because your package has not reached the postal office. Shipping emails usually go out 3-5 days before your order is packaged. The only status updates you will receive are the confirmation of purchase email and the shipping email once your order is completed. We will not provide status updates on your piece, it is either being made, in queue to be made, or complete. At completion you are updated. Tracking info will update once your order is packaged and at received at the post office. We will not provide status updates when emailed by customers. You will receive an auto reply message with the FAQ included and everything you need to know to assure you your order is on it's way.
When you rush your order we add it to the current batch of orders to be made at the time of your purchase. We will ship your order within 7-14 business days from the purchase date of your order. You can email us and include in the subject line "Rush Order" if you have any questions about whether or not an item can be rushed in time. If your order can not be rushed we will contact you by email to inform you and go from there.