Serpentine Wrapped Sodalite Ankh
$

45.00 -

$

75.00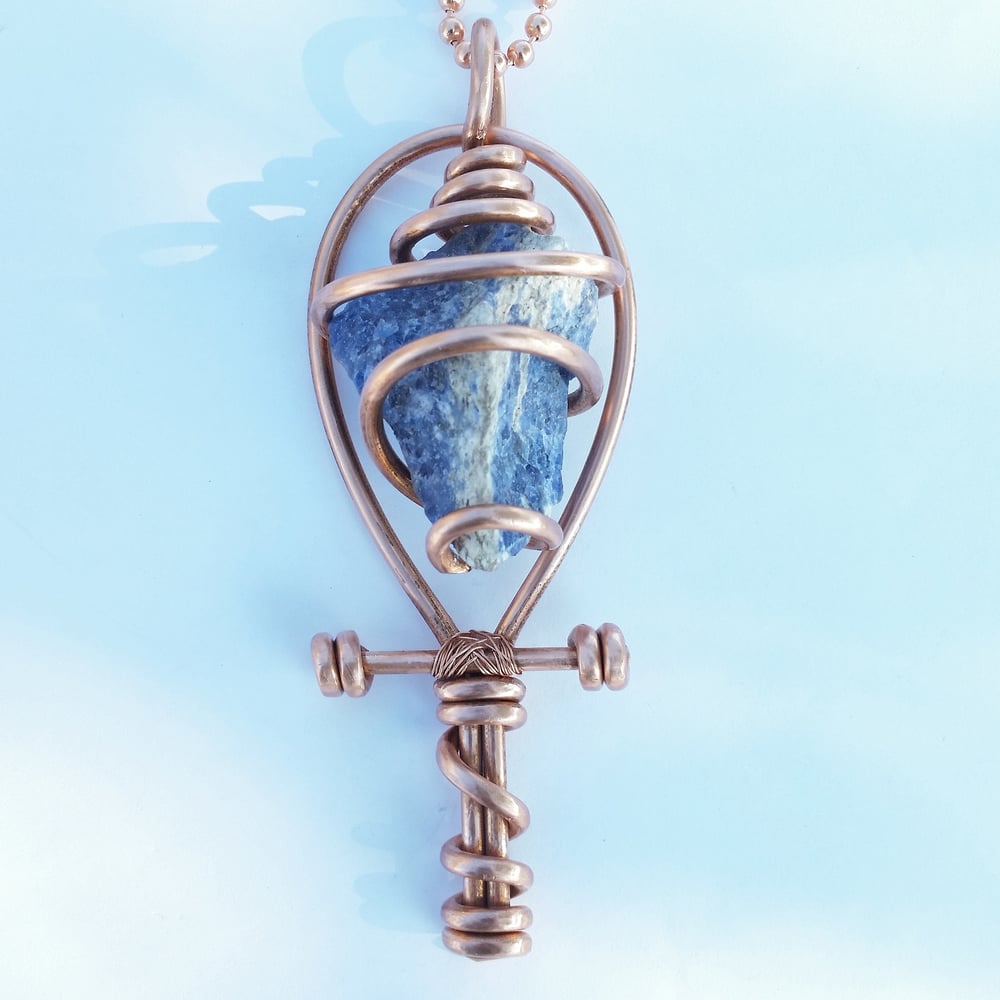 SOLID COPPER
3-1/2" - 4" length
Handcrafted
HANDMADE
No machines
No duplicates
Each piece made
Specifically for you
Every Crystal is Unique! You'll Receive One Similar to the Photographs pictured above.
Sodalite brings inner peace.Sodalite is a dark blue stone with white calcite interspersed and also has small specks of pyrite in it.
Sodaliteencourages rational thought, objectivity, truth and intuition, along with verbalisation of feelings. Sodalite brings emotional balance and calms panic attacks. It enhances self-esteem, self-acceptance and self-trust.
Sodalite balances the metabolism, boosts the immune system and overcomes calcium deficiencies. IT ALSO COMBATS RADIATION DAMAGE BY SOAKING UP ELECTROMAGNETIC SMOG. Sodalite treats the throat, vocal cords, larynx and helps with hoarseness and digestive disorders. It cools fevers, lowers blood pressure and stimulates the absorption of body fluids. Sodalite can also help to prevent insomnia.
ALSO the stone of athletics, as WELL AS perfect for writers.