Serpentine Wrapped Tumbled White Onyx Ankh
$

45.00 -

$

75.00
Sold out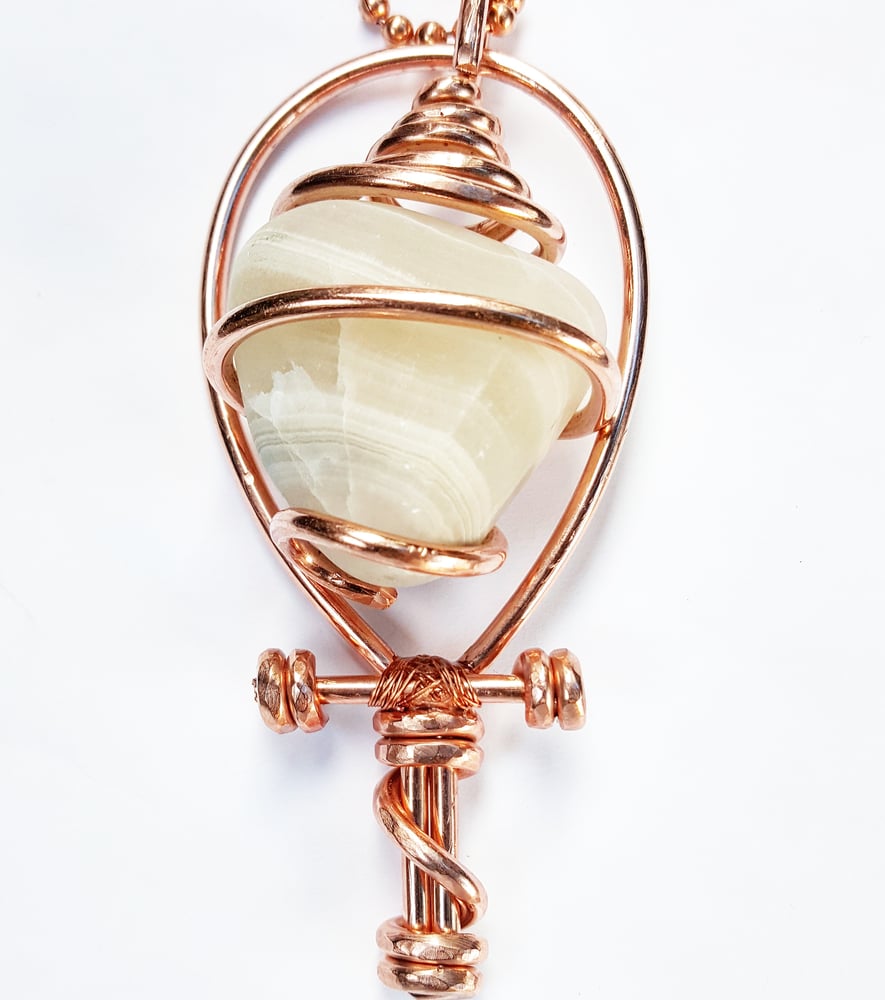 |Solid Copper|
|Handcrafted|
|-3.5"-4" Ankh length|
|No machine duplicates|
|10 gauge wire thickness ⭕|
|Natural Technology|Crystal Technology|
Each piece made specifically for you
www.3rdgalaxiart.com
Every Crystal is Unique! You'll Receive One Similar to the Photographs pictured above.
Onyx is if the Trigonal crystal system
For #Leo
Found in Italy, Mexico, USA, Russia, Brazil, South Africa
Onyx is a strength giving protective stone
Facilitates being master of your destiny
Onyx is a stone of separation
Banishes old habits
Onyx is useful when a relationship needs stabilizing or needs to be released
Onyx holds memories of what happens to the wearer and can be used for psychometry.
Effective in past life work for healing old physical injuries and trauma
Imparts self control
This stone stabilises you and promotes steadfastness. It will help you be firm in your resolve not to move or change when it is a positive action. It will also break the pattern of resistance when change is required to move forward in your life. This is an ideal stone for men.